History of Outdoor School
Research on the Effects of Outdoor School
Guide to launching Outdoor School (PDF)
Oregon State University Extension
Talking Points for Outdoor School for All (PDF)
Gray FF Outdoor School Program Announcement (2017) (PDF)
Outdoor School in Oregon (November 2017) (PDF)
A week outside—it changes young lives. No one knows that better than Oregonians, whose rich history of Outdoor School dates back to the 1950s. Now Oregon is making history again by prioritizing funding of Outdoor School for every child.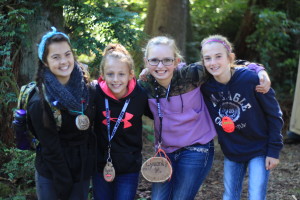 It's well documented that a full week of immersive, outdoor learning grows young naturalists—and good citizens. In the forest and on the beach, nature's wonder casts fresh light on science, math and art. Back in the classroom, test scores go up and behavior problems diminish. That's the power of Outdoor School—and now it belongs to every Oregonian.
In November 2016, voters resoundingly approved Measure 99, which dedicates $22 million in lottery funds each year to make Outdoor School accessible to every fifth- or sixth-grader, regardless of their background or zip code. As a primary backer of the ballot measure, the Gray Family Foundation gathered support with our partners in the Oregon Outdoor Education Coalition, aligned since 2014 to bring this effort to the finish line.
Statewide Outdoor School will be a critical opportunity to demonstrate best practices outlined by the Oregon Environmental Literacy Program (OELP), our nation-leading roadmap toward statewide alignment around environmental literacy. OELP is administered by Oregon State University Extension, which will also distribute Measure 99 funding to schools and districts , beginning with the 2017-2018 school year.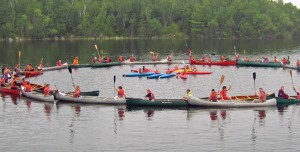 There is still work ahead. Currently only half of Oregon students attend Outdoor School. The Gray Family Foundation is committed to supporting our state's deep network of educators, schools and camps as new programs emerge across the state. The future is bright for coming generations of Oregon students who, rooted in this common experience, will have the opportunity to immerse themselves in nature and together learn to care for their place and community over a lifetime.