The Gray Family Foundation is based on the values, beliefs, and lifework of John and Betty Gray, whose wide-ranging philanthropy and social contributions helped make Oregon the exceptional place it is today.
John Gray was born in Ontario, Oregon and grew up in the Willamette Valley. He made his fortune as the president of Omark Industries, famous for its OREGON chain saw brand. After the sale of the company, he went on to develop such iconic Oregon properties as Salishan Lodge, Sunriver Resort, Skamania Lodge and John's Landing in Portland. An active and generous member of many communities and philanthropic organizations, John always believed that giving back was one of the joys and obligations of success.
Betty Gray's interests were also far reaching. She was deeply committed to childhood education, the arts, and supporting college scholarships. Both John and Betty were involved in helping Reed College become one of the region's pre-eminent liberal arts colleges, and they earned permanent student devotion when they donated a fund for support of creative student activities on campus.
In 1997, together John and Betty Gray established the Gray Family Fund at the Oregon Community Foundation. The fund grew with the addition of Betty's estate when she passed away in 2003. From these assets, new initiatives in support of early childhood, geography and environmental education were established.
The fund also made significant contributions to other well-known Oregon nonprofits, including the Oregon Symphony, OHSU, Planned Parenthood, Oregon College of Arts and Craft, Habitat for Humanity, and the Sitka Center for Art and Ecology. Since 1997, the Gray Family has given over $100 million to Oregon non-profits.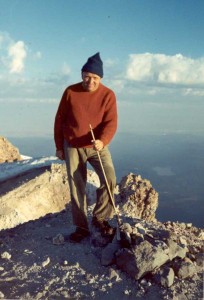 The Gray Family Foundation was envisioned as a way to allow the next generation of the Gray family to carry John and Betty's philanthropic mission forward. The Foundation's vision: "To support John and Betty Gray's faith in the human spirit through giving back to the systems that nurture all of us – our culture, our natural environment and our communities." This vision became reality in 2012, when the foundation was formally established and a staff hired.
John Gray passed away in October of 2012. His children, grandchildren, and great-grandchildren now carry on the legacy begun by John and Betty, working to support civic engagement in Oregon through investments in our educational systems promoting geographic and environmental literacy and a greater understanding of place.