Outdoor School Guide: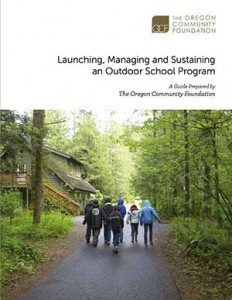 In partnership with the Oregon Community Foundation, the Gray Family Foundation helped produce an 80-page booklet that provides excellent information on creating strong outdoor school programs. The guide is downloadable and free. If you find it helpful, please let us know
Launching, Managing and Sustaining an Outdoor School Program – PDF and Flash versions available.