Statement of Purpose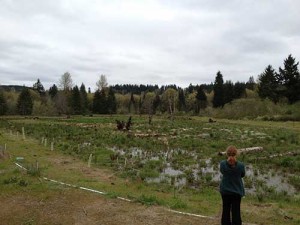 The Gray Family Foundation Grant Program seeks to encourage and support the residents of Oregon in fostering a strong local land ethic, sustainable communities and thoughtful stewardship of the natural environment.
The Gray Family Foundation is committed to the long-term success of these efforts through ensuring that outdoor education and other age-appropriate environmental learning experiences are included in the public school core curriculum statewide.
Our Funding Strategies Include:
Increase the number of students attending Outdoor School with the goal that all students in Oregon have the opportunity to participate by the end of sixth grade. Special consideration will be given to schools in rural areas and those who are otherwise underserved.
Improve teaching practices in the area of environmental literacy.
Provide field trip opportunities for fifth through eighth grade students studying environmental issues.
Increase geography literacy at all grade levels.
Improve the quality of outdoor overnight camp facilities, especially those that host Outdoor School stays.