The goal of the Gray Family Foundation Geography Education program is to promote and support the teaching of geography in K-12 schools throughout Oregon. This program is administered in coordination with a geography education fund from the Oregon Community Foundation and grants a total of $420,000 annually.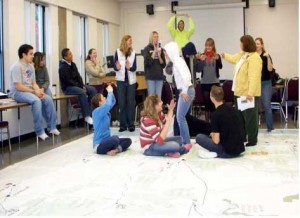 Currently, our efforts in geography education are focused on our partnership with the Portland State University-based Center for Geography Education in Oregon (C-GEO). C-GEO administers annual Geography Teaching Institutes, summer excursions to re-inspire Oregon's geography educators, the Oregon Atlas program, and teacher training activities.
The Gray Family Foundation is also seeking informal proposals from groups* interested in exploring new ideas for improving and expanding geography education throughout the state. If you have a project idea for expanding Geography education instruction, please send an executive summary outlining the concept, target audience, and a rough budget to:
grants@grayff.org
Attention: Eric Vines.
If we like your idea, we will contact you to follow up.
*Funds can only be distributed to 501(c)3 charitable non-profit organizations.