Gray Family Foundation Staff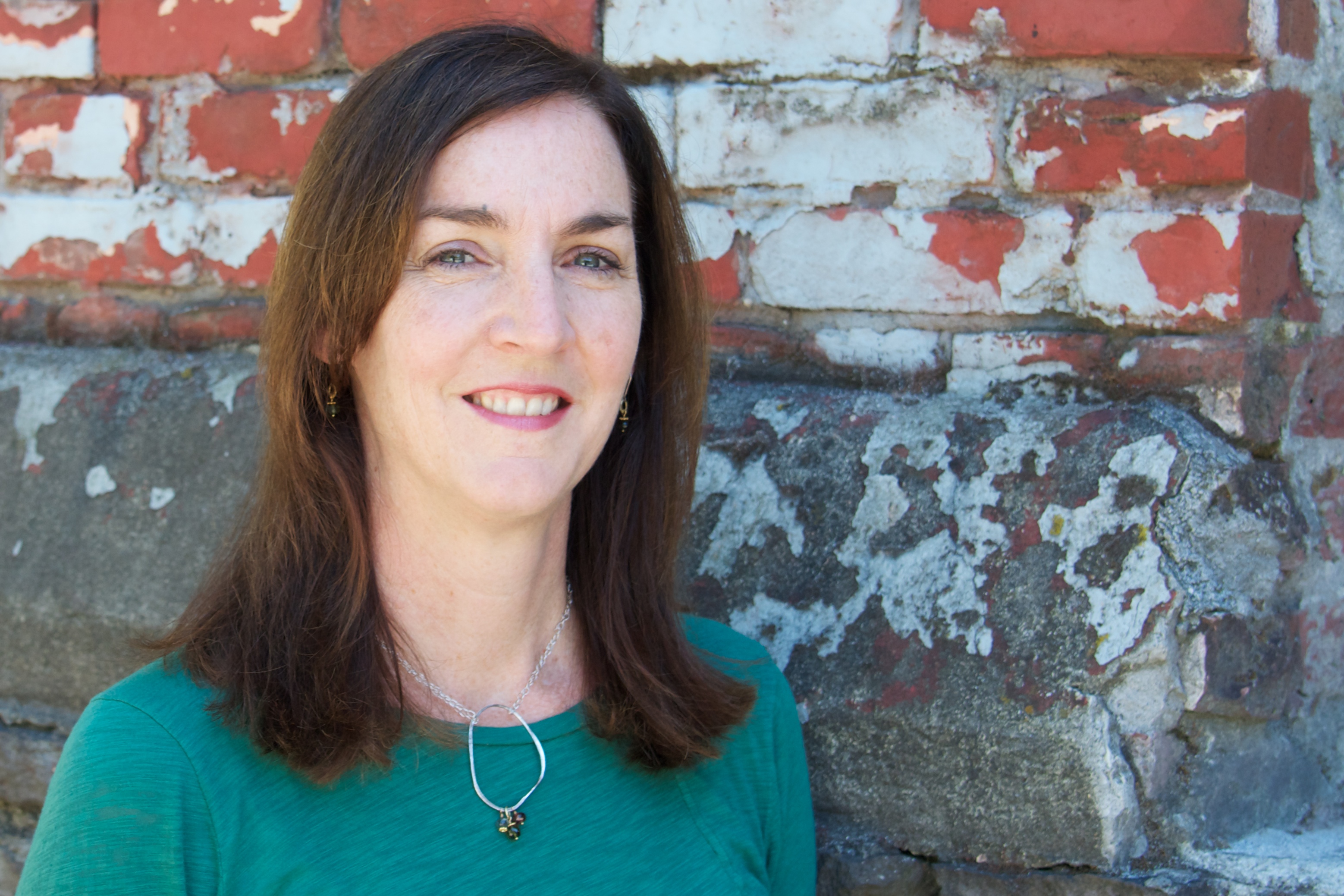 Nancy Bales
Executive Director
email
503-552-3500
Nancy Bales joined the Gray Family Foundation after 13 years at Ecotrust where she served in the role of Vice President of Development. She has over 20 years professional and volunteer fundraising experience and more than 25 years of management experience in the for-profit and non-profit sectors ranging from Fortune 500 companies to start-ups. She has served as Board Chair of Opal Creek Ancient Forest Center, on the Governor's Task Force for HB2402, and as part of the core leadership for the Oregon Outdoor Education Coalition and the Outdoor School for All campaign, as well as in numerous other volunteer roles.
Ms. Bales values the opportunity to help to restore and deepen connections between people and place, by actively investing in local communities and their relationship to the natural world.
She grew up in the Midwest and made her way to Oregon with her husband, Howard, via Australia, where they lived, worked, and explored the Australian outdoors for two years. Since settling in Portland over 20 years ago, she has lived abroad with her family in Ireland and France – while continuing to call Portland home. She has two daughters and enjoys spending time with her family, hiking, biking, running, traveling, and cooking. A dedicated bike commuter and Portland Timbers fan, you will find her standing with family in the Timbers Army on game day. Ms. Bales joined the foundation in August, 2014.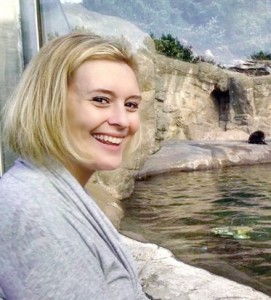 Rachael Bashor
Program Officer
email
503-552-3500
Rachael Bashor is a career environmental educator who is passionate about using the outdoors as a context for learning, creating transformative experiences in nature and building relationships with individuals and organizations with similar missions and values. It is her professional goal to always work where her skills, passion and "what the world needs" align and cannot imagine a better place to do that than the Gray Family Foundation.
Previous to becoming the Program Officer, this Chicago native fueled youth and adults' passion for the ocean as the School Liaison at the Oregon Coast Aquarium. She also spent time in Idaho as an Outdoor School instructor at the McCall Outdoor Science School and coordinating a state AmeriCorps program at the Palouse-Clearwater Environmental Institute. She received her Masters in Curriculum and Instruction from the University of Idaho and B.S. in Environmental Biology and Environmental Geology from the University of Dayton. She has two young children and loves discovering great new spots to camp, swim and hike. Ms. Bashor joined the foundation in January, 2016.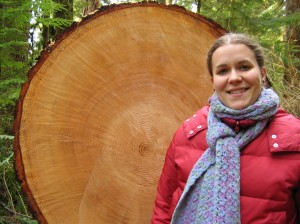 Rana DeBey
Program Associate
email
503-552-3500
Rana DeBey has long felt a commitment to service and giving back to those in need, and was drawn early on to working in roles that helped build stronger communities. She is passionate about supporting children's outdoor experiences as a way of deepening their connection to the world around them, and loves how her own motivations align with the Gray Family Foundation's mission. Describing her personal philosophy, she says, "As global citizens, respect for nature is something we all need to cultivate."
Ms. DeBey earned her Masters of Public Affairs from Indiana University, concentrating her studies in nonprofit management and comparative & international management. Born and raised in Kansas, she lived in Indiana and Ho Chi Minh City before arriving in Portland to work at Mercy Corps and Impact Northwest. She and her husband, Anders (whom she met while sailing around the world), have two young kids, and enjoy gardening, camping, biking and spending as much time as possible together in the outdoors. Ms. DeBey joined the foundation in July, 2012.
---
Gray Family Foundation Board
Jay Bowerman
After receiving his Bachelor of Science and Master of Science from the University of Oregon, Jay settled in Central Oregon and managed Sunriver Nature Center for 30 years. His focus for the last decade has been amphibian research, and he has authored a number of scientific papers on topics related to declining amphibian populations, amphibian deformities, and the ecology of the Oregon Spotted Frog. Jay continues to be involved in and passionate about raising public awareness of good science, and he looks forward to helping MNCH expand its research role and share new scientific knowledge with broad audiences.
Maria Elena Campisteguy
Ms. Campisteguy works as an Executive Vice President/Principal for the Metropolitan Group, designing and implementing public will building campaigns and programs to increase participation and engagement, change attitudes and behaviors and amplify the power of voice of traditionally hard-to-reach communities.  She holds a Masters in Business Administration with an emphasis in international marketing from PSU and a Bachelors in Languages from Georgetown University.  She recently moved back to Portland after opening and leading MG's Washington, D.C. office for ten years.
Randy Schild
Mr. Schild has served as superintendent of Tillamook Schools for the last 16 years. After graduating from Tillamook High School and Northwest Nazarene College, he began his career in education as a business teacher at Tillamook High School, followed by serving as a High School principal in the Neah-Kah-Nie School District. He has been highly active at the state level where he has served on numerous executive boards, been the president of the OSAA, acted as the advisor to the state board of education for an unprecedented three terms, and was named the 2015 Oregon Superintendent of the Year. Randy has committed his professional life to improving the quality of education for the kids of Tillamook, including his four grandchildren who are currently in his schools.
David Vernier
Mr. Vernier is a former high school physics teacher.  In 1981, he founded Vernier Software & Technology along with his wife, Christine.  Vernier Software produces and distributes science software, laboratory interfacing hardware, and books for high schools and colleges, employing 100+ people.  David and his wife are involved in a number of educational, environmental and progressive political groups. The Verniers live in Portland.
Nicholas Walrod
Mr. Walrod is a principal of 3×5 Special Opportunity Partners, a venture capital firm, and he is also executive director of the Yarg Foundation, a private family foundation focused on Oregon land trusts. He and his wife also own Dancing Moon Farm, an organic vegetable and flower farm in Hood River. Mr. Walrod has served on many non-profit boards including the Board of Governors and Pacific Northwest College of Arts and is the founding board member of Gorge Grown Food Network and Oakland Leaf, an organization dedicated to community transformation through creative education for youth and families. He holds an A.B. in public policy studies from Duke University. He lives in Portland with his wife and three children.
Kristin Walrod
Ms. Walrod is a Portland based writer, educator, and creative consultant. She is a creative writing instructor at Portland Community College, and has been a writer-in-residence in high school and middle school classrooms around the state, both in rural and urban settings. Currently, she serves on the board of the Sitka Center for Art & Ecology, a workshop and residency program on the Oregon coast, and on the National Advisory Council of Gray Wolf Press, an award-winning, independent publisher. She has an A.B. in public policy studies from Duke University and an MFA in fiction from Antioch, LA. She has worked as an arts–in-education facilitator and coach, as well as a literacy, arts, and education advocate. She is completing her first novel.
Janet Webster
Janet Webster was born and raised in Oregon, one of John and Betty Gray's five children. Following the completion of her geography degree from the University of Chicago, Ms. Webster returned to Lincoln City, Oregon. While there she held many positions including a volunteer role at a local library. This spurred her idea to earn a library science degree and build a career as a library administrator. In 1985, Ms. Webster and her husband moved to New York City where she earned her degree at Columbia University in library studies. Eventually, she found herself once again on the Oregon coast, where she began a position at the Hatfield Marine Science Center, a leading marine laboratory for Oregon State University, in Newport, OR. In 2006, Ms. Webster was promoted to a full professor, and soon after, the head librarian for all of OSU's branch libraries (2009). She has received numerous awards including the OSU Professional Development Award, the Association of College and Research Libraries' Oregon Award for Excellence, and the Oregon Library Association's Distinguished Service Award. She retired from OSU in January 2015, and resides in Newport, OR. She currently serves on the Oregon Library Association's Library Development Legislation Committee and on the board of the Oregon Humanities.